Countless companies can't keep up with their own ambitions, and if you're a content creator you need to take advantage of this!
By Mikkel Friis Vognæs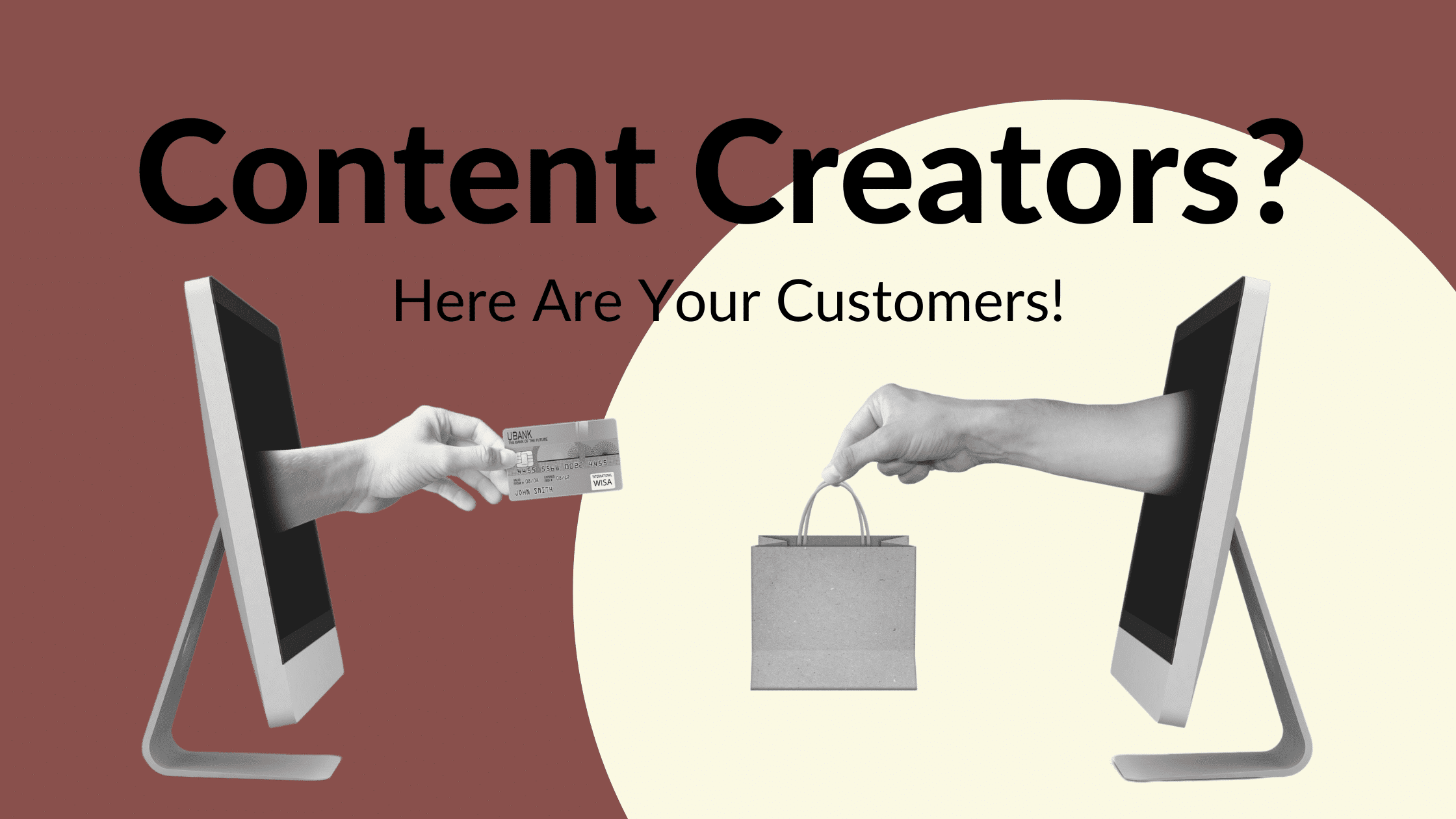 All it takes is a workshop and suddenly, the whole company has a new marketing strategy presented in a fancy Powerpoint presentation. Big goals, ambitions, and ideas are brought to the table – now everything is about to change.
But less than two months later the marketing department is overheated, overworked, and in desperate need of backup. They simply can't keep up with their own ambitions.
They are not necessarily bad at marketing, but they fail to realize how much work inbound marketing and content creation require.
Companies tend to overestimate their ability to create content over time, which creates a vacuum.
A vacuum you as a content creator need to understand and take advantage of.
The following article highlight what you need to know as a content creator seeking consumers for your content business.
The first step is understanding the ambitions of the marketing department, and how you fit into those.
The Project Mindset
The marketing industry is largely organized through a project-based approach. Campaigns only last a short while, and then you move on to the next big project.
But there is an outliner.
When it comes to inbound marketing there is no finish line. It's a day-to-day operation that requires a designated group of people to work with ongoing content.
Every. Single. Day.
There is an enormous workload, and very few companies can maintain creating content in such a scale. Making a lot of content is what makes marketing hard. Maybe it is the hardest aspect.
They need help. They need you!
Keeping Up Is Hard.
Making one good blog post will most likely generate minimal traffic to a page. Five will do a little better. 50 will do quite well. 500 will create immense value.
And companies know this. (And if they don't, you should tell them).
As you produce more and more blog posts, the value of the individual post increase. You could write the best blog post in the world, but if it's the only one, it's just not going to cut it.
As I touched upon above, having a team to produce content consistently is an enormous task, and very few companies can carry that workload themselves.
Show your willingness to create content for their day-to-day production is a very valuable trait.
If you can show yourself as a reliable workforce and a company builds a relationship with you, will provide you not only with plenty of work but also an opportunity to perfect your knowledge and skills within a certain field.
Over time the company will come to rely on your day-to-day contribution and the skillset you develop, putting you in a position of power.
Suddenly they depend on you simply to keep the wheels turning, and you are golden.
Furthermore, organizing your content creation around master content will make you more efficient, and allows you to create tons of interesting content with less effort.
Available for less. Priority for more.
As you become a more efficient content creator and improve within your chosen knowledge domain, and you become an attractive option for other companies in the same field.
By specializing within an area, several things will happen:
You become more efficient with your work because you simply know more about the topics you work with.
You become attractive to certain clients. There are millions of generalist freelance content creators, this will separate you from the rest.
It puts you in a better to position negotiate prices. The more specialized you are, the more companies are willing to pay for premium content.
It could be science, sport, culture, nature – whatever it is, when companies seek assistance, which they will, your name will pop up.
An example is science-based companies.
These companies are usually willing to pay a premium price if they know they work with someone who is somewhat specialized, and able to write about their technical productions or services with minimal input.
Also, having a competent content creator saves their time, and therefore also money.
Getting a cheap generalist content creator will come back to haunt the company as they face a long reviewing process.
You both being specialized and able to deliver content consistently over time makes you valuable; and voilà.
You should have your fair share of work to do.
Face Your Fear
With all that said, it can be easier said than done.
And that focusing only on a narrow field can seem like a big leap.
The thought of excluding a lot of potential customers can be nerve-wracking, and keep you from making the necessary decision.
You might postpone your decision and instead take every single job available, splitting your focus between an enormous number of projects.
Not surprisingly this split attention might limit your ability to make a single great product.
Daring to focus on the customers you'd like to work for is scary, but also necessary to make progress.
Obviously, as you become self-employed you have to start somewhere and take minor jobs to get your plane in the air. But along the way you need to adjust and narrow your focus.
This leads me to another very important aspect.
LinkedIn Is Your Friend
My last piece of advice for today is to simply make yourself visible.
More often than not marketing departments are overworked and struggling to keep up with their communicative efforts. They might not even realize that seeking an external content creator is an option.
This means you need to let them know you exist.
Often, the marketing employees of a company scour LinkedIn for content to interact with, and just being visible will surely catch their eye.
By being active on LinkedIn by simply following, liking, and commenting you will make sure that you're on top-of-mind when companies finally decide to seek help.
Make sure to underline the fact, that you're specialized within your knowledge domain by following people and companies strategically.
This is my last point for today. If you want to learn more about creating content that actually works check out this blog post on creating honest content.